I went 8-6 on Sunday bringing my overall record to 35-21 which actually brings us down to 63% on the year. Not bad but we gotta up those numbers for sure!
(1-3) NY Jets vs (1-3) Atlanta Falcons
A week ago I'd say this was a pretty easy pick. Today I have no freaking clue what to believe. The Falcons looked like their old selves last week scoring a bunch of points and blowing the game late. The Jets did not look like themselves at all though! They went up against the Titans and came home with a win. Let me say congrats to the Jets I certainly didn't expect you to win last week but… let's not forget Julio and Aj Brown didn't play. I don't think the Jets can handle success so I'm going to pick the Falcons at home at -2.5.
My Pick
Atlanta Falcons -2.5
Odds (-120)
(1-3) New England Patriots vs (1-3) Houston Texans
The Patriots showed up last week and brought a fight to Brady and the Bucs. That tells me a few things. The players haven't given up on Bill. Bill still has some tricks up his sleeve and the Patriots have their QB of the future. Mac Jones is the real deal. 19 consecutive completions setting a rookie record. He stared down the best QB of all time and didn't blink. The Patriots are going to smash the Texans. I don't think the Texans matchup well anywhere on either side of the ball. I'll take the Patriots at -8
My Pick
New England Patriots -8
Odds (-110)
(0-4) Detroit Lions vs (1-3) Minnesota Vikings
If there's one thing the Minnesota Vikings love to do it's beat up on bad teams. The lions come into this game winless and banged up on the defensive side of the ball. I see the Vikings taking this opportunity to hang over 30 points on the board. Thielin and Jefferson will have days. It's gonna be a long one for the Lions. Take the Vikings at -7.5
My Pick
Minnesota Vikings -7.5
Odds (-110)
(1-3) Philadelphia Eagles vs (3-1) Carolina Panthers
This game is interesting because I feel like the Eagles are better then their record indicates and I feel the Panthers are worse then their record indicates. The Panthers did just acquire Stephon Gilmore from the Patriots which helps their secondary tremendously. All in all I love the Panthers defense but they will have trouble containing Hurts. I think the Eagles keep this game close till the end. Because i see this being close I'll take the Eagles at +3.5 but I do see the Panthers winning the game.
My Pick
Philadelphia Eagles +3.5
Odds (-110)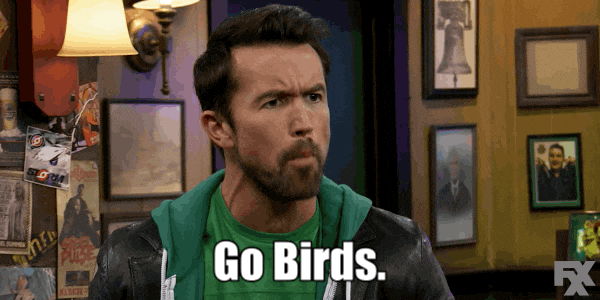 (2-2) New Orleans Saints vs (2-2) Washington Football Team
I said last week I was afraid to take the Saints because of the spread. Boy did I see that coming lol They screwed me last week and I'm sure they want to again this week but NO. No more Saints picks for me. I'm not taking the Saints as a favored team again till they prove they can be trusted. I lied... I'll go Saints -1.5
My Pick
New Orleans Saints -1.5
Odds (-115)
(2-2) Tennessee Titans vs (0-4) Jacksonville Jaguars
This game has lock of the week written all over it. The Titans lose a game they should have won. The Jaguars coach has better tight end coverage at the club then his team does on the field. The Jaguars were bad anyway but now that their coach has given them a reason to quit I'm sure they will. Take the Titans by a million or by -4.5
My Pick
Tennessee Titans -4.5
Odds (-110)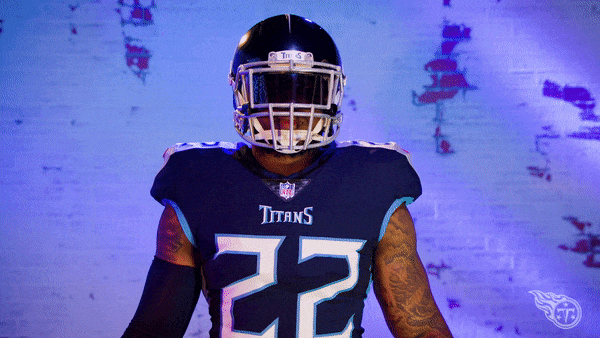 (1-3) Miami Dolphins vs (3-1) Tampa Bay Buccaneers
This is another easy one here. The Dolphins can't get out of their own way. I know a spread of 10.5 seems like a lot to cover but the Bucs had a close game last week. They are going to aim to make this win dominant. Look for Brissett to make too many mistakes. Brady won't make any mistakes and will get an easy win here.
My Pick
Tampa Bay Buccaneers -10
Odds (-110)
(3-1) Green Bay Packers vs (3-1) Cincinnati Bengals
This game is going to be a lot closer then people think. They see Aaron Rodgers going into Cincinnati and just expect an easy win. Both these teams are 3-1 for a reason. But can I tell you guys a secret?? The Packers weakness is the Bengals strength. The Packers corners are in trouble this week. Their best CB Jaire Alexander is out. The Bengals will be without Mixon but they get back their #1 WR Tee Higgins. Their #1 Safety Jessie Bates. Awuzie is back at practice. The Bengals are coming to play this week and in a shootout I'm taking the Bengals with the points!!
My Pick
Cincinnati Bengals +3.5
Odds (-115)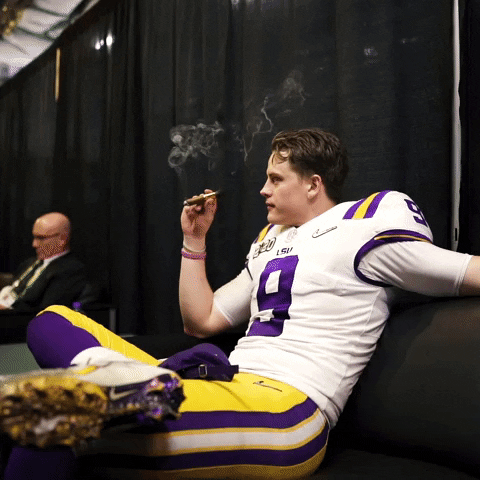 (3-1) Denver Broncos vs (1-3) Pittsburgh Steelers
This game should be a slam dunk but I'm not so sure. I told y'all last week the Broncos would get smashed by the Ravens and they did. The Steelers are weak right now but their backs are against the wall and they are dangerous when they have nothing to lose. I've seen them win this game many times. I don't trust Drew Lock so I'm taking the Steelers at +1.5
My Pick
Pittsburgh Steelers +1.5
Odds (-110)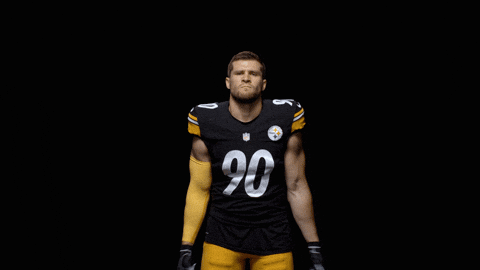 (2-2) Chicago Bears vs (3-1) LV Raiders
Matt Naggy is a pile of buttery dicks when it comes to making a decision. Andy Dalton healthy is our starter. Everyone shits on his decision and a day later Justin Fields is QB1. As a head coach you gotta stick to your guns. That is unless your gun is the Red Freaking Rifle. The Raiders need a bounce back win and going against an incompetent coach like Nagy along with a rookie QB I'd say that's just what the doctor ordered. Take the Raiders at -5.5
My Pick
LV Raiders -5.5
Odds (-110)
(3-1) Cleveland Browns vs (3-1) LA Chargers
Wow this game is awesome. Two great teams going at it Sunday here. I love what the Browns are doing everywhere but at QB. I know the defense will show up but they can't shut down Justin Herbert completely. In the end I see Baker making mistakes and Herbert making plays. Because of that I have to take the Chargers at -1
My Pick
LA Chargers -1
Odds (-110)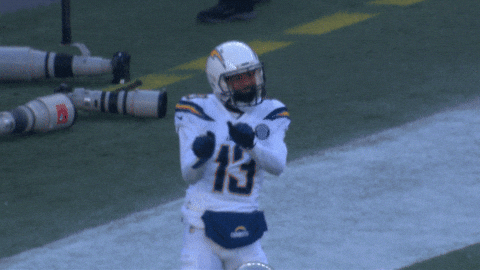 (1-3) NY Giants vs (3-1) Dallas Cowboys
It's a division rival so I'm sure this game will be closer then it should be. But I have more faith in this Cowboys team then I have had maybe in my entire life watching them. Because of that I'm taking Dak and the boys at -7
My Pick
Dallas Cowboys -7
Odds (-110)
(2-2) SF 49ers vs (4-0) Arizona Cardinals
The 49ers are banged up and the Cardinals look amazing. Let me start this by saying how wrong I was about last week. The Cardinals beat the brakes off the Rams. I thought the Cardinals were pretenders but week after week I watch Kyler make plays and if they keep winning I gotta shut my mouth when it comes to them. I'll take the Cardinals at -5
My Pick
Arizona Cardinals -5
Odds (-110)
(3-1) Buffalo Bills vs (2-2) Kansas City Chiefs
What a game to end the week. I'm so tempted to take the Bills here. They want to avenge the loss they took from last years playoffs. They want to be considered the top of the AFC. But at the same time the Chiefs are at home and is it possible to see them fall under .500 again? I don't think so. I don't see consecutive losses at home for such a high powered offense. This game will be close but Mahomes will pull away with it at the end. Take the Chiefs at -3
My Pick
Kansas City Chiefs -3
Odds (+100)
Incase you want to listen! Also follow our instagram @bigmouthsmallwordspodcast