Week 1 = 8-6
Week 2 = 10-4
So I'm 18-10 on the year so far which puts me at 65%. That's not too shabby but I'm looking to ride last weeks momentum and get these numbers up! Remember for my TNF & MNF picks you have to follow @BigMouthSmallWordsPodcast on Instagram. I post them the day of. LETS GET GOING!
(1-1) Kansas City Chiefs vs (1-1) LA Chargers
This game is gonna be FUN to watch! You know the Chiefs and the Chargers are so pissed about last week. Both teams had a chance to win late and ended up blowing the games. You know both these teams can score whenever they want. Both defenses aren't great but they can make turnovers happen when you need them. I'm going with the points here. I think this game will be close and I think the Chiefs most likely pull off the win but at +6.5 I'm taking the Chargers!
My Pick
LA Chargers +6.5
Odds (-110)
(2-0) Arizona Cardinals vs (0-2) Jacksonville Jaguars
This one should be a slam dunk lol Im not completely sold on the Cardinals. They are flashy but if they ever did make playoffs I think they would get smoked by a real team. They should have lost last week to the Vikings who are terrible but Lucky for them they are playing a trash Jaguars team. I said before I will not pick the Jaguars until they show me something. Well I'm still waiting so I'm taking the Cardinals at -7.5
My Pick
Arizona Cardinals -7.5
Odds (-110)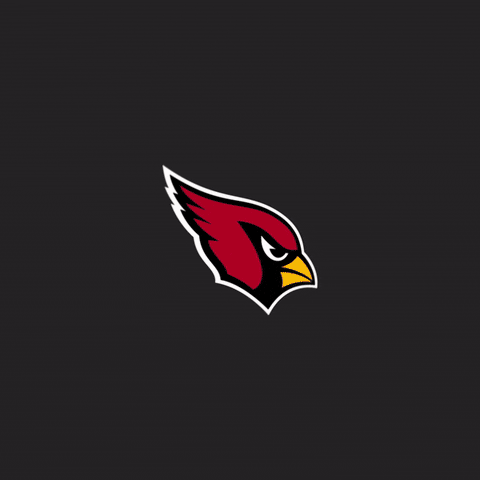 (1-1) Chicago Bears vs (1-1) Cleveland Browns
The Bears were lucky to have won last week. Nothing they do impresses me. Justin Fields does not look ready to take over and they named him the starter which I believe is a massive mistake. I see the Browns defense being all over the rookie. I see the Browns scoring 30 with OBJ coming back and that run game. The Bears won't be able to keep up. So take the Browns at -7.5
My Pick
Cleveland Browns -7.5
Odds (-105)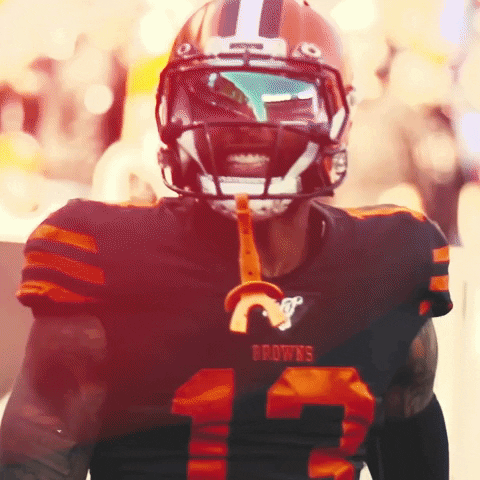 (1-1) Washington Football Team vs (1-1) Buffalo Bills
This game has 2 solid defenses going at it. Or so I thought. Washington has playmakers but they let up 29 points to the Giants last week. If that's the case I can't imagine what the Bills will be able to do to them. If Washington can't pressure Allen it's going to be a real long day for Washington. I know 10 points seems like a lot but I don't see Washington scoring a lot so I'll take the Bills at -9.5
My Pick
Buffalo Bills -9.5
Odds (-115)
(0-2) Indianapolis Colts vs (1-1) Tennessee Titans
I'm baffled by the Colts being 0-2. They put up a hell of a fight last week against a great Rams team. The defense looks good and is creating turnovers. The offense still needs work but is manageable. The Titans looked like they were on their way to 0-2 before Derrick Henry remember who he was and went off. Now this game is tough because I think both these teams are strong and have a lot for them. The Colts are gonna go hard cause they are desperate to not start this season at 0-3. I think this game is close but the Titans have to make a statement. I'm gonna take the Titans at -5.5 but I am scared the Colts score late and mess it up.
My Pick
Tennessee Titans -5.5
Odds (-110)
(1-1) New Orleans Saints vs (1-1) New England Patriots
Who are the Saints?? They come out and smash the Packers week 1. Then they fall on their face against the Panthers last week. I'm not sure what the Saints are but I do know what the Patriots are. They are gonna run the ball. Mac won't turn the ball over and the defense will bend but not break. At home with Edelman being honored at halftime I'll take the Pats at -2.5
My Pick
New England Patriots -2.5
Odds (+100)
(0-2) Atlanta Falcons vs (0-2) New York Giants
This is the battle of the suck. Who can choke harder? Both these teams are experts at losing it almost makes it impossible to know who will win. I'm tempted to say this will be a tie lol I saw the Falcons have moments against the Buccaneers and because of that I'm going to take them at +3.5 gimme the points please and thank you.
My Pick
Atlanta Falcons +3.5
Odds (-120)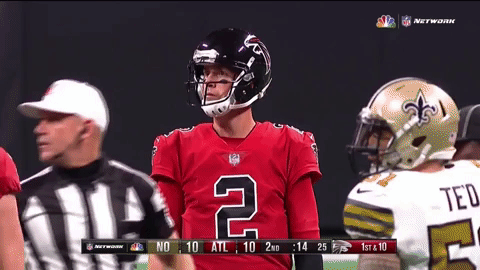 (1-1) Cincinnati Bengals vs (1-1) Pittsburgh Steelers
This one is very interesting. As a Bengals fan I know why they aren't favored on the road In Pittsburgh. I believe the Bengals are better in every way but some teams know how to win and some teams know how to lose. Johnson is out for the Steelers. Ben seems to be hurt. Bengals are most likely without Tee Higgins their #1 WR but are getting their #1 corner back in Trae Waynes. I see this being a close game no matter what. I think the Bengals have a real chance in this game as long as they take deep shots and don't play conservative. I don't think the Steelers O line can deal with the Bengals front 4 so I'll take the Bengals at +4.5
My Pick
Cincinnati Bengals +4.5
Odds (-120)
(1-1) Baltimore Ravens vs (0-2) Detroit Lions
The Ravens got really lucky last week to have beat the Chiefs. The lions looked great in the first half against the Packers but came back down to earth. It's tough because the Lions can score and to say they lose by 10 is kinda of scary. Especially where the Ravens tend to let teams hang around. I'm gonna take the Ravens at -9.5 and hope they are going in for a dominant win.
My Pick
Baltimore Ravens -9.5
Odds (-110)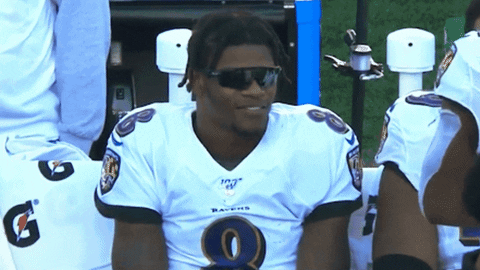 (0-2) New York Jets vs (2-0) Denver Broncos
The Jets are a bit of a mess as per usual. Wilson seemed to take a step in the wrong direction last week. He threw a lot of ints. He made a lot of horrible decisions and I see most of that continuing as they go to mile high stadium. The Broncos are always dangerous at home. They are firing on all cylinders and I know beating anyone by 12 points in the NFL is asking a lot but I believe the Broncos get an early lead and Wilson makes mistakes trying to catch up. I take the Broncos -11.5
My Pick
Denver Broncos -11.5
Odds (-110)
(1-1) Miami Dolphins vs (2-0) LV Raiders
Tua is out against the Raiders but even if he wasn't I wouldn't like their chances. Since The Raiders moved to Vegas they have been rolling the dice and hitting big numbers. Dereck Carr looks confident and composed. The defense is making plays when they need to. Miami isn't doing any of those things. I'll take the Raiders at -4.5
My Pick
LV Raiders -4.5
Odds (-105)
(2-0) Tampa Bay Buccaneers vs (2-0) LA Rams
Oh this game is a big one. Both these teams are scoring on offense. Both these teams are making plays on defense. Both these teams want to be the big dog of the NFC. Antonio Brown has a covid situation to deal with so it doesn't look like he's going to play. The Bucs defense will also be without Jason Pierre Paul. The Rams are bringing everyone and their crowd. I think this game is very close either way and I'm only taking the Bucs here because of the points. I'll take the Bucs at +1.5
My Pick
Tampa Bay Buccaneers +1.5
Odds (-110)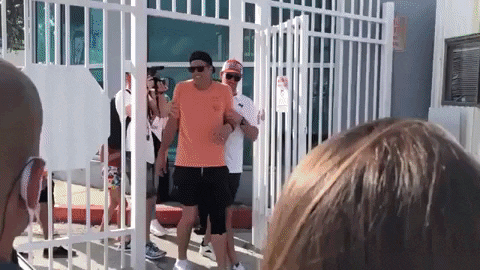 (1-1) Seattle Seahawks vs (0-2) Minnesota Vikings
The Seahawks let last week get away from them. They were well on their way to being 2-0 and taking out the Titans but in the 2nd half they imploded on both sides of the ball. This Pete Carol lead team has done this from time to time. The Vikings are also coming off a game they should have won missing a field goal late against the Cardinals. I honestly can't believe the line is only 1.5. Because of that I have to go Seahawks at -1.5. I think the Vikings keep it close for a while but eventually find a way to lose.
My Pick
Seattle Seahawks -1.5
Odds (-110)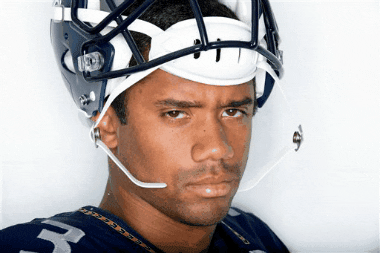 (1-1) Green Bay Packers vs (2-0) SF 49ers
The Packers got back on track against the Lions last week. Rodgers threw a bunch of tds. The offense looked as it used to. The 49ers keep winning with Jimmy G. The 49ers are playing well on both sides of the ball and I am tempted to take them. But when you give me a team that can score like the Packers at +3.5 I have to take the points off principal. The 49ers even when they win rarely dominate so I'd say this one ends off a field goal either way.
My Pick
Green Bay Packers +3.5
Odds (-105) If you want to listen!