Last week wasn't amazing.. I went 8-6.. I'm not used to the spread picks but lets rebound and win some money this week!
(0-1) Patriots vs (0-1) Jets.
The Patriots are 9-14 in their last 23 games and I only bring that up because it's starting to feel to me like the Pats can't close anymore. I know they were close to beating the Dolphins and lost off a fumble but that's what happens to them now. They spent millions in free agency. Drafted Mac Jones. Loaded up and it still looked like 2020 out there. I'll say that Mac Jones looked great. The tight ends, Aghalor. There's things to like and I'm not saying I'm out on the Patriots now. I'm just saying they need to find a way to start winning these close games or they are gonna become mediocre. The Jets actually didn't look terrible against the Panthers. It took the offense too long to get going and it cost them late but Zach Wilson looks like the real deal. In this game I've gotta believe the Patriots win and by a few tds. They gotta be the Patriots. Beat up on the teams you should beat up on. I'll take the Patriots -4.5 The offense should put up over 20 and the defense should be motivated after that trash showing last Sunday.
My Pick
New England Patriots -5.5
Odds (-105)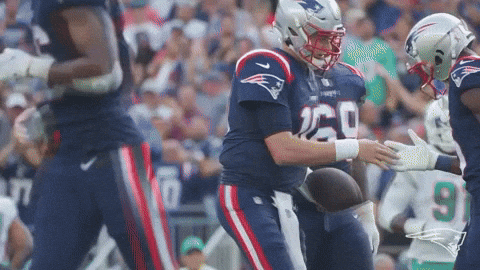 (1-0) Denver Broncos vs (0-1) Jacksonville Jaguars.
I said before the season started I liked what the Broncos had going on. The run game was there with Gordon and Williams. Bridgewater threw for a few tds with no turnovers. Defense was bend but don't break. They play this way they are gonna win a lot of games. The Jaguars lost bad to a team I didn't think would win 4 games on the year. I didn't like anything I saw from them week 1 and until they show me something I'm picking them to lose lol I'll take the Broncos -6.5 by a td. They should be able to handle that spread.
My Pick
Denver Broncos -6.5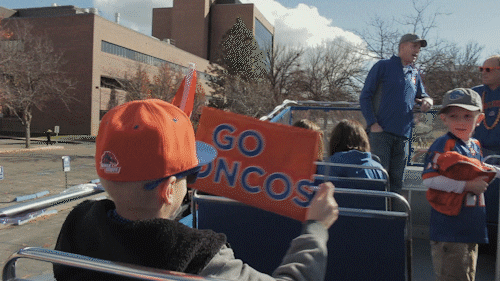 (0-1) Buffalo Bills vs (1-0) Miami Dolphins
I'm upset with both these teams. I'll start with the Bills. What a horrendous loss last week for them. They were in command the first half but couldn't put points on the board. Then a few mistakes later and the Steelers capitalize and make them pay. When you hold Big Ben to under 200 yards passing.. 1td.. Harris had 45 yards on the ground. The Bills blew that game and the Steelers happily took the win. The Dolphins still don't impress me. Tua is inconsistent. The defense is decent. They are who I thought they were. If the Pats didn't choke they are 0-1. I will say Waddle did impress me in week 1. But as far as this game goes I gotta ride with the Bills. If josh Allen doesn't turn the ball over the Bills should roll.
My Pick
Buffalo Bills -3.5
Odds (-110)
(1-0) SF 49ers vs (1-0) Philadelphia Eagles
This ones tough.. The 49ers beat up on the Lions. I didn't love how they let them back in the game at the end either. The Eagles beat up on the Falcons. Not sure if that's much of an accomplishment these days… the Eagles rushed for 173 yards week 1. That won't happen this week against San Fran. I love Hurts and what he brings to the table. I think this game will be close. But when Jimmy G plays the 49ers usually win.
My Pick
SF 49ers -3.5
Odds (-105)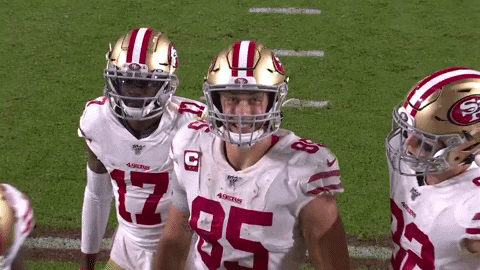 (1-0) L.A. Rams vs (0-1) Indianapolis Colts
Matt Stafford went off against the Bears. He looked so happy throwing that ball around the yard. He's got so many more weapons and the offense looked amazing. Wentz got crapped on a lot on social media but honestly didn't have a terrible game. The Colts problem is they couldn't Finnish on their drives. They had possession for over 35 min in week 1. At home I'm gonna take the upset here. I think the Colts put it together and give the Rams a good fight.
My Pick
Indianapolis Colts +4.5
Odds (-110)
(1-0) LV Raiders vs (1-0) Pittsburgh Steelers
The Raiders won one of the most insane games I've ever seen against the Ravens on MNF. They were down big. Came back. Won the game. Called back. Blew the game. Figured it out and won the game anyway. Lol Jacob's on one leg still scored multiple tds. Carr looked solid. Lots of positives last week with the Raiders. The Steelers looked horrible but still won last week as I went over earlier. I see the Steelers winning this game at home. Question is by how much. The Raiders are pesty and don't quit. I'm gonna take the points and go with the Raiders at +6.5
My Pick
LV Raiders +6.5
Odds (-110)
(1-0) Cincinnati Bengals vs (0-1) Chicago Bears
The Bengals get absolutely no respect. Last week they beat the Vikings and yes it was in overtime but that game wouldn't have gone to overtime if Zac Taylor had a brain. The Bengals with a 2 td lead went for it on 4th down on their own side of the field. They didn't make it and let the Vikings back in the game. But still they won. The Bears looked horrible. Granted the Rams are a solid team but it's Andy Freaking Dalton…. The Bengals are somehow the underdog going into this game. Let me explain something to everyone here. LOCK OF THE WEEK! Bengals +3.5 This is stealing money. The Bengals are better on both sides of the ball and will win this fairly easily unless Fields comes in and cooks up some magic.
My Pick
Cincinnati Bengals +3.5
Odds (-110)
(1-0) Houston Texans vs (0-1) Cleveland Browns
I know the Texans looked amazing. I know they have a bunch of gritty veterans and now people are changing their tune on that team. Not me. Not a chance. The Browns are going to destroy them. The Browns are going to have over 200 yards rushing and they are going to win by double digits.
My Pick
Cleveland Browns -13.5
Odds (-110)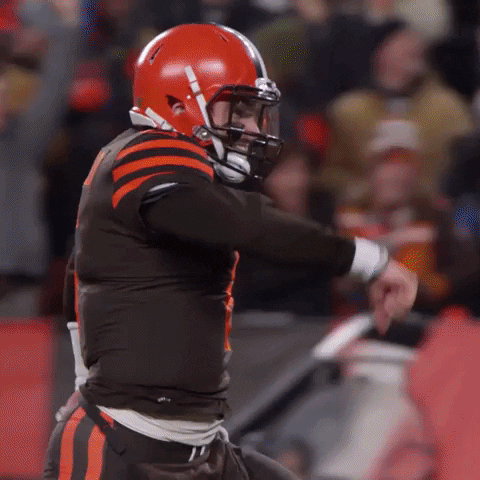 (1-0) New Orleans Saints vs (1-0) Carolina Panthers
What the Saints did last week was astonishing. To beat the Packers the way they did was insane. I didn't see that coming at all. We all knew Winston could throw tds but 5?! He didn't turn the ball over. The defense held the Packers to 3 points? Wow. The Panthers looked decent but against a bad team. I think this game could be close to start for sure and the Panthers will have their moments but after seeing Winston last week I can't help but roll with the Saints.
My Pick
New Orleans Saints -3.5
Odds (-110)
(0-1) Minnesota Vikings vs (1-0) Arizona Cardinals
The Vikings last week had a rough one. They took a lot of penalties. They let up sacks, turnovers, points. They didn't have a good week. The Cardinals went into Tennessee and smashed them. All the hype behind the Titans and they smoked them in their own building. I'm not sure how good the Cardinals are but I know how bad the Vikings are. Hopkins, Aj green and Kirk are gonna have a field day against those Dbs. I'll take the Cardinals -4.5.
My Pick
Arizona Cardinals -4.5
Odds (-110)
(0-1) Atlanta Falcons vs (1-0) Tampa Bay Buccaneers
The Falcons are so unimaginably bad. I don't get it. Both sides of the ball they can't get out of their own way. The Bucs are the exact opposite lol they are good on both sides of the ball and on fire. I'm so tempted to take the Falcons because of the points. They tend to get into shootouts with teams and out up points… I can't go against the goat tho. After watching what the Eagles defense did to the Falcons last week I bet Tampa does much worse.
My Pick
Tampa Bay Buccaneers -12.5
Odds (-110)
(0-1) Tennessee Titans vs (1-0) Seattle Seahawks
The Titans had a really bad week. I can't imagine they follow up that pitiful performance with another bad outing. Vrabel wouldn't allow that I'm sure. The Seahawks are always dangerous though. Weapons everywhere. The defense is improved. This ones tough to pick but in the end I'll take the Titans at +6.5 cause of the points. I see this being a one score game at the end either way.
My Pick
Tennessee Titans +6.5
Odds (-105)
(0-1) Dallas Cowboys vs (1-0) LA Chargers
The Cowboys had mistakes but an overall strong outing against the defending champs last week. The offense is legit. Dak seems healthy and better then ever. The defense is mid level but can make plays when they need to. The Chargers offense is solid too. Drafting slater was huge. He did work on chase young and impressed the hell out of me last week. I see a lot of points between these 2 teams. In the end I see Dak making one more play then Herb to get the win.
My Pick
Dallas Cowboys +3.5
Odds (-110)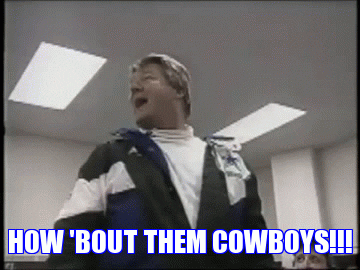 (1-0) Kansas City Chiefs vs (0-1) Baltimore Ravens
I can't believe I'm about to say this but the Ravens are going to start this season going 0-2. The defense couldn't stop Dereck Carr. They won't be able to stop Mahomes and company. Jackson will make some flashy plays. The Ravens will fight first half. Then the Chiefs will pull away at the end.
My Pick
Kansas City Chiefs -2.5
Odds (-110)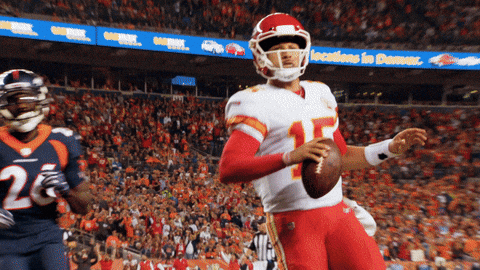 (0-1) Detroit Lions vs (0-1) Green Bay Packers
The Lions will try to bite knee caps. They will throw everything they have at the wounded Packers. And they will still lose by over 20. I hate Rodgers but he doesn't like to lose. Last week left a bad taste in his mouth. He's gonna beat up on the Lions big time. I'll take the Packers at 10.5 I'd take the Packers if it was 20.5 lol
My Pick
Green Bay Packers -10.5
Odds (-110)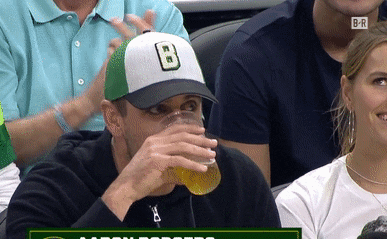 Hope this week we can get back on track. My odds are a bit different from what is up right now because I got my odds earlier in the week. Good luck everyone!