AFC 2021 Season Win/Loss Totals!
Ladies and gentlemen... NFL FOOTBALL IS BACK!!
I'm going to be giving you my predictions on every AFC teams win totals for this 2021 NFL season. I will be doing my weekly picks too but for now I'm going over/under's!
Side note if your looking for a grammatical masterpiece this isn't it lol I'm going to angrily type my opinions (spoilers) and try my best to win you money! LET US BEGIN!
AFC EAST
New York Jets
O/U - 6 Wins
Over -115
Under -105
Last place in the AFC East division the Jets stand alone lol They haven't made playoffs in 10 years and not much is going to change. They went 2-14 last year. They moved on from Sam Darnold. Drafted Zach Wilson who they believe will be the QB to lead them into future success. I actually like that pick and also like that they drafted Alijah Vera Tucker to help that offensive line. They added WR Corey Davis RB Tevin Coleman both guys have shown they can play. I don't hate what they did in the offseason but it's not enough. Vegas has their over under win total at 6 and I'd take the under. That rebuild is gonna take time.
My Pick
Under -105
Miami Dolphins
O/U 9.5 Wins
Over +125
Under -145
I know they went 10-6 last year. But this year there's not going to be any Fitzmagic or magic in general for this team. Losing Kyle Van Noy is gonna hurt. He played great for them last year. I'm not a Tua guy like most people. Not saying he sucks but I will say he blows lol He's too inconsistent for me to believe in this team. They drafted Jaylen Waddle another guy I'm not sold on. He could be good but not enough if the Qb can't get him the ball. They added Justin Coleman at CB and Adam Butler at DT. The defense under Flores will still be good. They also added Will Fuller but he's hurt 80% of the time so I'm meh on that too. Vegas has them at 9.5 on the over under season win total. I pound the under on that.
My Pick
Under -145
New England Patriots
O/U 9.5 Wins
Over +100
Under -12o
The Patriots went 7-9 last year and had their first losing season since 2000. This pick was tough for me when I thought Cam Newton would be the starter. Now that I know it's Mac Jones I'm all in. If he can stay healthy I think he has a decent year. The Patriots are going to have to rely on their defense to win games this year. They got killed last year because they had no linebackers or guys who can rush off the edge. This year Hightower is back from Covid opt out. They got Kyle Van Noy from the Fins and signed Mathew Judon who Bill will use all over the field. Even if Gilmore doesn't play that defense will be good. I don't think the Patriots offense is amazing but they are built to win. Decent Offensive line and a solid run game. They got Aghalor who's a decent WR. Bourne who's overrated. At tight end now they have Hunter Henry and Jonnu Smith which is a big upgrade. Vegas has their over under at 9.5 this year. I'll take the over. There's an extra game and Bill has to make playoffs minimum or his seat gets real hot this offseason.
My Pick
Over +100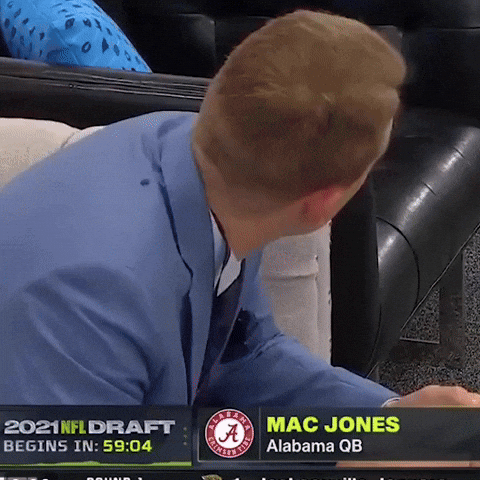 Buffalo Bills
O/U 11
Over -120
Under +100
There's no way Josh Allen plays better this year then he did last year but even if he's half the man he was it will be enough to take this division. Buffalo brings back basically the same team who got them to the AFC CHAMPIONSHIP last year. They lost John Brown but picked up Emmanuel Sanders which is pretty even. They lost Tyler Kroft and picked up Jacob Hollister which again is even. I like that they have Mitch Tribiskey backing up Allen Incase of a disaster. I like that they drafted two defensive ends early to help that line get to the QB. The Bills are a solid all around team and should take this division. Vegas has their over under at 11 which is a bit high but I'm still taking the over.
My Pick
Over -120
AFC WEST
Las Vegas Raiders
O/U 7
Over +120
Under -140
For this to be a last place team you know the division is on the rise. There's a decent amount of things to like about this team. Mostly on the offensive side of the ball but still. You've got a decent QB in Derrick Carr. You've got a beast RB in Josh Jacob's. You add Kenyan Drake to the mix as they got him this offseason. TE Darren Waller is one of the best at his position. They lost top WR Nelson Aghalor but replaced him with John Brown so not much of a drop off there. They also added Yannick Ngakoue to help the pass rush. The defense let up on average 29 points a game last year which most likely won't get better. I didn't love what the Raiders did in the draft. I feel they reached on too many players but we will see in time. Vegas has them at 7 wins and though I had them as an over when I did the podcast at 6.5. I'm actually going to take the under here because 8 wins is a bit much to expect from this team.
My Pick
Under -140
Los Angeles Chargers
O/U 10.5
Over +120
Under -140
I have the LA Chargers as the #3 team in this division. I know Justin Herbert is good but I think what he did last year and all the credit he got was overrated. The Chargers blew leads of 11 points or more four times last season. They lost to some teams they should have beat. I know they have weapons like Keenan Allen, Mike Williams and Austin Ekler. I also like that they added TE Jared Cook and drafted Slater to protect Herbert. But 11 wins is a huge jump from what they were last year. I don't think they will be bad I just don't think they should have as much hype as they do. Vegas has them at 10.5 and I don't see them winning 11 games so I'm going under and Im putting this as a Lock Of The Year.
My Pick
Under -140
Lock Of The Year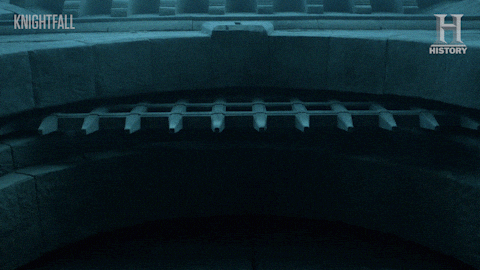 Denver Broncos
O/U 8.5
Over -120
Under +100
My #2 team in this division is the Denver Broncos! I can hear the gasps coming from my listeners and readers lol This take could be a year early. This take could burn me later but I'm going with it. When the Broncos are at their best they are a run heavy team that plays ball hawk defense. I love the way they are building this team. They resigned Justin Simmons at safety. They signed CB'S Ronald Darby and Kyle Fuller in the offseason then drafted Patrick Surtain II who looks like a lock down corner already. Don't expect to throw against this team lol Not to mention Von Miller is back to help that D-Line. I like Melvin Gordon III in the backfield and drafting Javontee Williams behind him is even better. Vegas has them at 8.5 wins which shows how good even Vegas thinks they will be. I'm gonna take the over here. I think the Broncos are gonna surprise a lot of people with who they added and the players they are bringing back.
My Pick
Over -120
Kansas City Chiefs
O/U 12.5
Over +100
Under -140
The Chief have Patrick Mahomes... Do I even need to go over this?? 13 wins is a lot to ask of any team but when I look at their schedule I see it happening. Not to mention anytime you can have the Chiefs at plus money you take it to the bank!!
My Pick
Over +100
AFC SOUTH
Houston Texans
O/U 4 Wins
Over -120
Under +100
Crazy to think not so long ago Houston ran this division. Watson and Hopkins dominated on the offensive side of the ball and Clowney and JJ WATT dominated on the defensive side. They let Hopkins and Clowney go for a bucket of footballs the other year. Then They lose Will Fuller and JJ WATT this offseason. Watson is still around but for how long? Even if he stays the legal allegations could keep him out for years. They picked up Tyrod Taylor just in case this offseason as their QB1. He's not great but he's something. They got Phillip Lindsay who's a decent RB and Donte Moncreif who's an okay WR. None of these moves move the needle though. They will rely on running the ball to try and win. They do have Mark Ingram, David Johnson and Rex Burkhead the island of misfit running backs. Lol Vegas has their season win total at 4. I'm very tempted to take the over cause 4 is low as hell but I can't. I'm still taking the under. This team sucks in too many ways.
My Pick
Under +100
Jacksonville Jaguars
O/U 6.5 Wins
Over +115
Under -135
The upstart Jaguars are an interesting team for sure. I like what they have on offense. Obviously they drafted Trevor Lawrence who's was the unanimous #1 pick. You gotta expect he will be decent. They did lose their next draft pick RB Travis Ettienne to a season ending injury but they still have James Robinson in the backfield who was a monster last season. They added Marvin Jones at Wr to an already solid core of Laviska Shenault jr and Dj Chark. I think the offense will be fine and put up some points this year but the defense is not that good. I think they will be a lot like the Bengals were last year. They will compete and make things close but lose it at the end. Vegas has them at 6.5 and I can't imagine them getting to 7 wins this year so take the under and in a few years I think we will see a decent product by the jags.
My Pick
Under -135
Indianapolis Colts
O/U 9 Wins
Over -110
Under -110
Picking the #2 team in this division was a tough call for me. You've got the Colts and the Titans. I like what both teams have going. In the end I put the Colts at #2 because Of their QB situation. Newly acquired QB Carson Wentz is a great fit for this team but he's already starting with injury concerns. I can't put a team like that in 1st. But it doesn't mean I don't give them a shot to make a run this year. They bring back a dominant offensive line which automatically makes them contenders. They have a solid backfield with Marlon Mack and Jonathan Taylor who was a beast last year. They resigned longtime #1 Wr Ty Hilton. Pair him with Pittman jr and Pascal two decent young WR's. I like the offense if Wentz is healthy. What makes this team most dangerous is the defense. They are solid everywhere but drafting Kwitty Paye and having him next to Deforest Buckner is a hell of a combination. Vegas has the win total at 9. I'm so torn on this one. I'm going to go over but I'm reluctant too. If Wentz is healthy they hit that number easily. Tough to know but I think the Colts do well this year.
My Pick
Over -110
Tennessee Titans
O/U 9 Wins
Over -165
Under +140
The Titans are in win now mode. Decent offensive line. An Allstar RB in Derrick Henry. The acquisition of Julio Jones and pairing him with Aj Brown is crazy. So obviously the offense will be solid. I think the defense will let up some points but I think they will also create a lot of turnovers that the offense can cash in points with. They lose Clowney but acquired Bud Dupree. They also got CB Janoris Jenkins and drafted CB Caleb Farley who I like. I think the Titans do enough well to win. Vegas has their win total at 9 and I pound the absolute hell out of there over lol This is also a Lock Of The Year!
My Pick
Over -165
Lock Of The Year
AFC NORTH
Pittsburgh Steelers
O/U 8 Wins
Over +110
Under -130
I'm keeping this 100. The Steelers are done. I know they haven't had a losing season in a million years. I don't give a shit. They have an old cuck bag QB that's a hit away from Sunnyvale villas. They have no backup plan and that is going to bite them in the ass. They have a trash offensive line. That's coming from a Bengals fan. They drafted a running back in the 1st round when they have no line infront of him lol They resigned Juju so at least their social media and tick tock will be on point. They let go of Bud Dupree and Mike Hilton which will hurt the defense but I'll be fair here. The defense is still legit. They got Melvin Ingram which is huge. They have playmakers all over the field on defense for sure still. I just don't trust Claypool or Big Ben to stay healthy. Vegas has them at 8.5 and I'll take the under please and thank you.
My Pick
Under -130
Cincinnati Bengals
O/U 6.5 Wins
Over +100
Under -120
They say don't bring a one legged man to an ass kicking contest but that's what I'm doing baby! JOE BURROW and the Cincinnati Bengals are gonna go crazy this year! Now the Bengals knew they needed some offensive line help to protect sweet baby Joe. So they got Reily Reif, they drafted Jackson Carman. Should they have done more?? Absolutely but it's something and everything will be fine. They already had Tee Higgins, Tyler Boyd and Auden Tate on offense but added Ja'marr Chase to that WR pool in my opinion making them the best group of WR's in the league. I know he's had some drops but he hasn't been hit in a few years so he will be fine once he's used to contact. Joe Mixon is a top RB and is healthy. Drafting Chris Evans will help. But enough about the offense. The defense is where the Bengals are gonna shock people. They acquired Trey Hendrickson to help the pass rush and only TJ Watt had more sacks last year. Put him next to Dj Reader, Ogunjobi and Hubbard that's a dominant D-Line. They acquired Mike Hilton and Awuzie to help an already decent backfield. Jessie bates is the best safety in the league. Von Bells gonna be causing havok. Vegas has the Bengals at 6.5 wins and it's the quest for 7 once again my friends!! POUND THAT OVER!!
My Pick
Over +100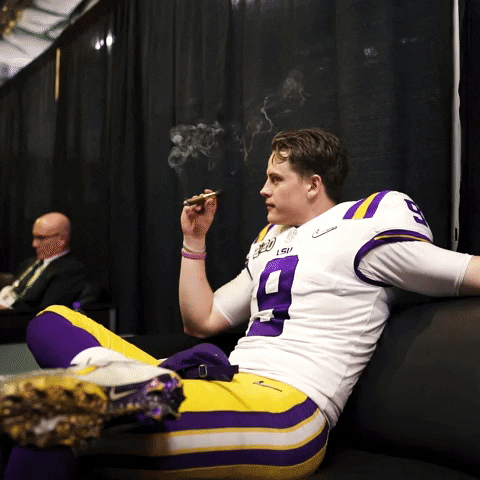 Baltimore Ravens
O/U 11 Wins
Over +100
Under -120
I think it's a bit of a coin flip between the Browns and the Ravens for the top spot here but I really just don't buy into Lamar Jackson. He will have the stats and get you to the playoffs for sure but that's about it. I like that they added Sammy Watkins. I like they drafted Bateman. Aquiring Kevin Zietler and Drafting Ben Cleveland will also help that O-Line. We all know their defense is legit. Playmakers everywhere. The Ravens are a strong team for sure. Vegas has them at 11 and while I'm tempted to go over I'm actually taking the under. 12 wins is hard to get in a division this solid. I got them at 11-6.
My Pick
Under -120
Cleveland Browns
O/U 10.5 Wins
Over -105
Under -115
Somehow we live in a world where I'm taking the Cleveland Browns as the winners of the AFC North. Their Offensive line is the difference. Jedrick Wills, Wyatt Teller and Conklin are insane. Chubb and Hunt in the backfield is prob the best rushing attack in the league. I don't believe in Baker but with OBJ coming back and Landry being there. Just so many weapons around him it's hard to fail. Not to mention the defense is legit too. They already had playmakers and still added drafting Greg Newsome the 2nd. I'm very high on the Browns this year. Vegas has them at 10.5 so please pound that over. DAWG POUND THE HELL OUT OF IT!
My Pick
Over -105
These are my AFC picks! I'll get to the NFC soon. If you liked what you read and would rather listen go check out Big Mouth Small Words available on all major platforms!
If you'd like to see daily content like this check out the Instagram page too!
@bigmouthsmallwordspodcast